What's an Open MRI?
MRI is a method of getting images of various parts of your body without the use of ionizing radiation, unlike regular x-rays or a CT scan.
Open MRI Details:
EXTREMELY LARGE OPENING
Allows the greatest comfort
Able to accommodate larger patients
Room has large windows that provide beautiful & relaxing natural light
Bring your family member or a companion
Scan time 20-30 min
A MRI utilizes powerful magnets and radio waves to generate images from the hydrogen protons in your body. Unlike radio-graphs (X-Rays) or CT scans, MRI's are safe with no concern of radiation exposure.
In MRI images of all body parts can be obtained in any plane versus regular x-ray or CT that obtain an image in only one plane. Typical imaging planes include: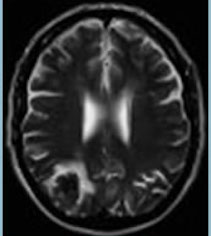 Axial Image – head to foot or foot to head
Let us use a loaf of bread for the first example: You can slice a loaf of bread from left to right (right to left) as if using bread for a sandwich and that is an axial image.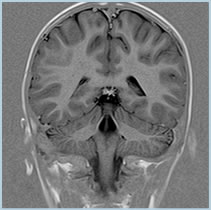 Coronal Image – front to back or back to front
For the second angel, let us use a baguette: Again to make a sandwich, you would slice the baguette open and this angel is called coronal.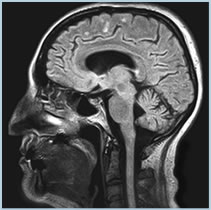 Sagittal Image – left to right or right to left
Lastly, let us again use the loaf of bread to demonstrate the third angel: When you slice the loaf lengthwise, you have a sagittal image.
The AIRIS II high performance premium open MR system has an open design that combines a 0.3T field strength and advanced permanent magnetic technology for outstanding image quality. In a clinical practice, the quality of an image is extremely important to you and your patients. The AIRIS II high performance open MR system delivers truly exceptional clinical imaging.
MRI provides a safe and easy procedure for the patient, with no ionizing radiation or other health hazard is present. This inherent safety combined with constantly improving results of MR imaging techniques has made magnetic resonance and extremely successful and popular modality. Popular features of the AIRIS II include the comfortably padded patient table, which is power driven in three directions and aids in transferring patients from hospital beds and wheel chairs.
The table is extra wide and ultra thin, supporting large patients. Another popular feature is the AIRIS II Soft Sound gradients, which are extremely quiet during the scan. To ensure maximum comfort, a two-way intercom system provides communication between the technologist and the patient. Magnetic Resonance Imaging has developed into a powerful clinical tool in the area of diagnostic imaging. Utilizing physical properties as magnetic fields and radio waves, MRI can successfully generate high tissue contrast and resolution for quality imaging of human anatomy.